Patrick J. Wolfe, Jr.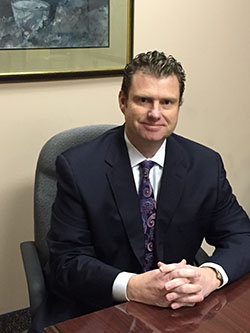 Patrick J. Wolfe, Jr. focuses his practice on complex commercial litigation and defending a diverse range of professionals in Pennsylvania and New Jersey, including attorneys, insurance professionals, accountants, architects, engineers, and trustees. Patrick's representations include serving as defense counsel for attorneys, insurance professionals, accountants, architects, engineers and trustees, either privately or through their insurers. His professional liability practice continues to be a major focus and integrates well into his commercial litigation client base, which includes corporations involved in manufacturing, insurance, banking, transportation, medical services, real estate development, construction and petroleum marketing.
Patrick also defends municipalities, including their employees, against claims of discrimination and civil rights violations in the course and scope of their duties.
He has also appeared before the National Advertising Division and the Federal Trade Commission in proceedings concerning product advertising claims.
In representing his clients, Patrick's duties include trial preparation and argument, mediation and private arbitration, persuasive brief writing on trial and appellate court levels, taking and defending depositions and settlement negotiations.
Patrick is admitted to practice law, and has litigated cases, in the Pennsylvania and New Jersey federal and state courts and the U.S. Court of Appeals for the Third Circuit.